The Langatun
"SPECIAL LINE"
The Langatun Special Line combines various bottlings, which came as single barrels or limited bottlings on the market and thanks to great popularity in the assortment got a permanent place. Here shows nicely the curiosity, the innovativeness and the aspiration of Langatun to always try something new and special.
We have dedicated this special bottling to the founder of the Langatun distillery dynasty. The Langatun Jacob's Dram is stored over the entire maturation period in the best casks, which are specially selected for this bottling. This storage gives the whiskey its wonderfully full-bodied complexity. As a reminder, cask selection is enormously important, as about 60% of the flavor results from it. This wonderful single malt contains an enormous intensity of flavors. Intense bold fruit flavors combine with a lovely maltiness to create a complex and rich top quality product.

Aroma: Sweet woody notes, reminiscent of fresh Gugelhopf dough with raisins.
Palate: Balanced vanilla and wood notes, gingerbread, roasted nuts and bitter almonds. Finish: Long and round, complex with subtle notes of Gugelhopf and light roasted flavors, pleasantly sweet, warming

2019 - GOLD Wizards of Whisky 2019
2016 - GOLD 92.5 /100 points Jim Murray's Whisky Bible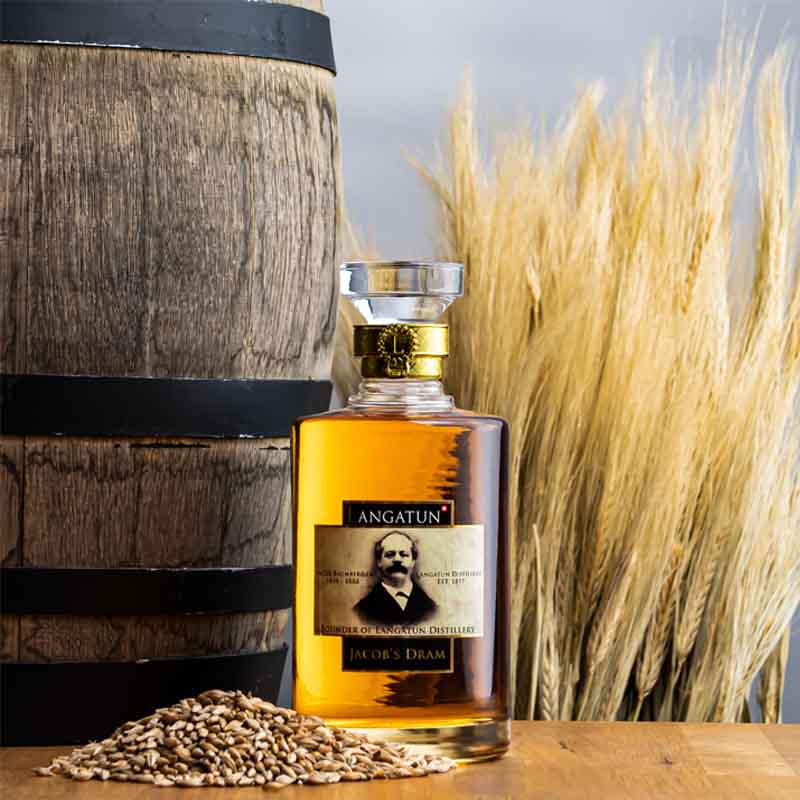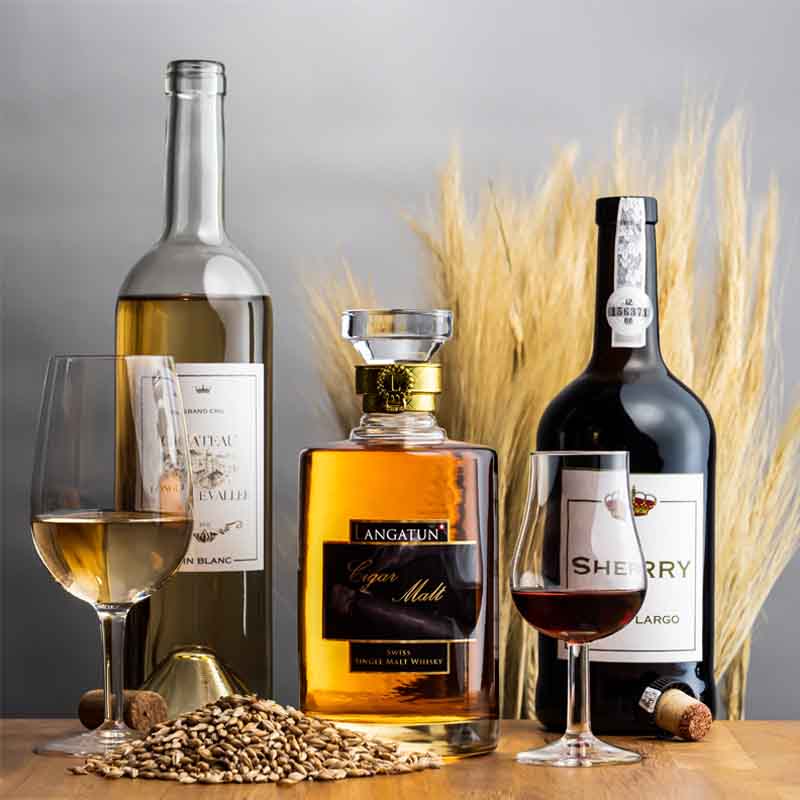 The first batch of Langatun Cigar Malt is a limited bottling, which was specially designed to be enjoyed with a cigar. Especially for this bottling, two wonderfully aromatic casks were married. First a Chardonnay white wine cask and then a Sherry Fino cask. Together, the mix of the two barrels results in a wonderfully harmonious single malt whiskey, which with 45.6% vol. alc. brings enough power and flavor with it to be able to hold out against medium to strong cigars and remains in the mouthfeel very pleasantly soft to steal even a light cigar the show not completely. But even without a cigar, this noble drop is an experience that should not be missed.

Nose: Dried fruit, fine sweetness, balanced sherry notes.
Palate: Beautifully round, polished wood
Finish: Warming, medium length, so perfectly complements a nice cigar
Langatun Winter Wedding Single Malt Whisky is a noble whisky for the winter days. It is a marriage of the Langatun "Old Deer" with the "Old Bear" to a characterful and lovely single malt whisky. 50% each of the two popular LANGATUN single malts form the basis of this wintry speciality. The elegant, mild character of the "Old Deer" is ideally complemented by the strong and slightly smoky note of the "Old Bear". This wonderful combination invites not only in winter to a wonderful glass of whiskey, but can be enjoyed at any time of the year. The Langatun Winter Wedding was limited in the first series to 750 bottles and is now due to the great success, permanently delivered.

Aroma: Honey and sweet malt with a hint of smoke.
Palate: Smoky and sweet with barley malt and oak
Finish: Multilayered, complex and long, with a slight hint of honey

2016 - GOLD 94.5 /100 points Liquid Gold Jim Murray's Whisky Bible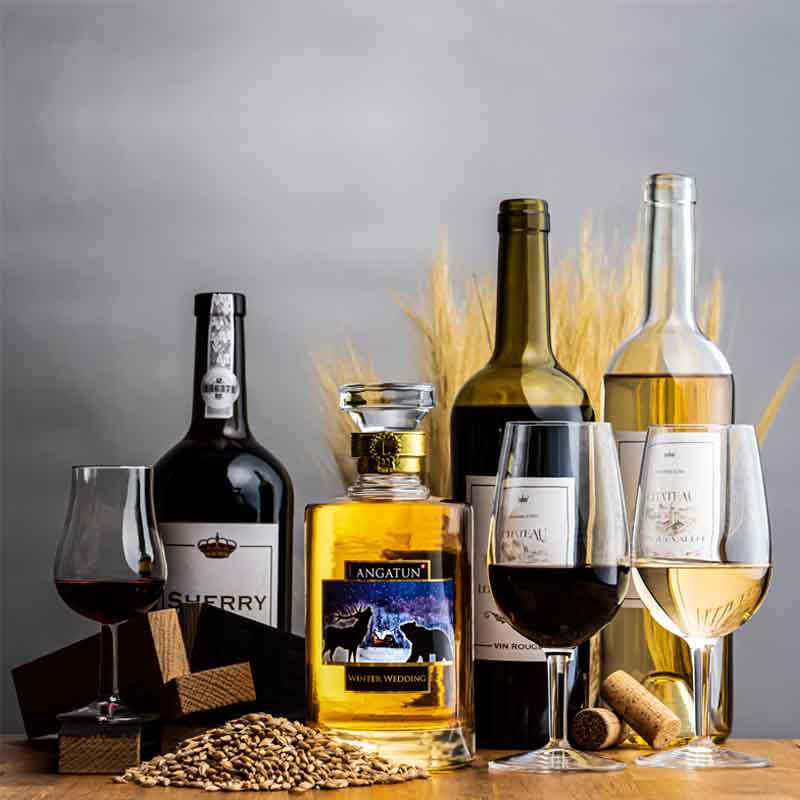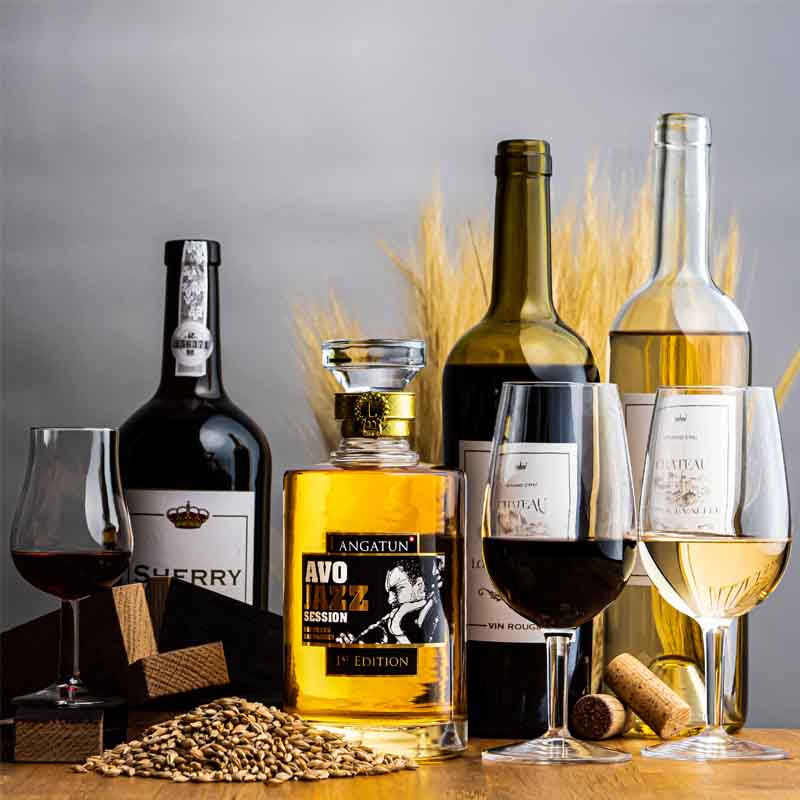 LANGATUN AVO JAZZ SESSION
In collaboration with Davidoff, a new series of AVO Jazz Club session was held and this wonderful whiskey was created. The Langatun AVO Jazz Single Malt Whisky, has an incredibly complex harmony, which comes to fruition through the characters, the three selected types of casks; namely, the fruitiness and freshness of the Chardonnay cask, the broad fruitiness of the sherry cask and the sweetness and spiciness of the Châteaneuf- du-Pape cask. With its 44% alc. by volume, this single malt is strong enough to stand up to light to medium-bodied cigars and is not too strong to drown them out. This single malt whisky is not only a wonderful accompaniment to fine AVO cigars, but can also be enjoyed without cigars.

Aroma: Hints of wine fruit, notes with toffee and pronounced sherry aroma.
Palate: Sweetness of caramel, sherry and mocha, as well as grapes and a hint of milk chocolate
Finish: Warming and long
It's never too late to learn whisky!
With our Show Distillery we will introduce you to the world of whisky making. You will go step by step through the whole journey with our master distiller and you can use your new skills when choosing your whisky!